What is Cortisol?
We have all heard the term, yet what role does cortisol play in a caloric deficit when a person is attempting to lose weight? Cortisol, simply put, is a corticosteroid, in which the influence that it has on a given body is varied depending on how concentrated it is. The main actions of cortisol are fairly simple:  To fight stress, by ensuring a stable level of glucose, stimulating a tissue's restoration, and preventing inflammation processes in the body.  Many factors like a stressful work or home environment, personal problems, and even rigorous training regimens can lead to long-term sustained, excessive concentration of this hormone.  Unfortunately, this can form metabolic disorders such as insulin resistance, increased blood pressure, abnormal bone regeneration and collagen synthesis or calcium deficiency in a client. The good news, however, is that increased concentration of cortisol can be fixed through sleep, stress-relieving activities, diet, and even diet supplementation.
Supplementing
Supplementation is a widely used method to regulate levels of micronutrients, yet people don't widely use natural supplements to fix other hormone issues that can be controlled by using the correct supplement. Many have their typical routine of multivitamins:  Multivitamins, Vitamin D3, Omega-3, Probiotics, the list goes on.  But what about supplements such as Licorice Root? What about Ashwagandha, Alma (A.K.A. Indian Gooseberry), and Siberian Ginseng?  These supplements aren't widely known, yet could help with regulating cortisol levels, among other components that you haven't thought of.
Incorporating Ashwagandha
Allow me to focus on the most extensively found cortisol adaptogen herb, Ashwagandha.  Ashwagandha is a nightshade plant, commonly found throughout the drier regions of India.  Eastern medicine puts the root powder towards many uses, but the herb has found its way into the American supplementation market geared towards the reduction of stress and anxiety.  Though studies aren't fully conclusive in this hypothesis, there are studies that support the use of Ashwagandha to reduce chronic stress.  Chronic stress has been associated with a number of illnesses, including obesity. Citing a study from the Journal of Evidence-Based Complementary & Alternative Medicine, the objective of their study was to evaluate the safety and efficacy of a standardized root extract of Ashwagandha through a double-blind, randomized, placebo-controlled trial.
"A total of 52 subjects under chronic stress received either Ashwagandha (300 mg) or placebo twice daily. Primary measures included a Perceived Stress Scale and Food Cravings Questionnaire. Secondary efficacy measures were Oxford Happiness Questionnaire, Three-Factor Eating Questionnaire, serum cortisol, body weight, and body mass index. Each subject was assessed at the start and at 4 and 8 weeks. The treatment with Ashwagandha resulted in significant improvements in primary and secondary measures. Also, the extract was found to be safe and tolerable. The outcome of this study suggests that Ashwagandha root extract can be used for body weight management in adults under chronic stress." (D. Choudhary, 2017).
In conclusion–though taking the root extract alone during a weight loss journey won't get a client incredibly far–when proper nutrition and exercise protocol are combined with supplementing Ashwaganda and the general supplements such as Omega-3s and Vitamin D3 we will see more weight loss for clients with chronic stress than those who focus solely on diet and exercise alone.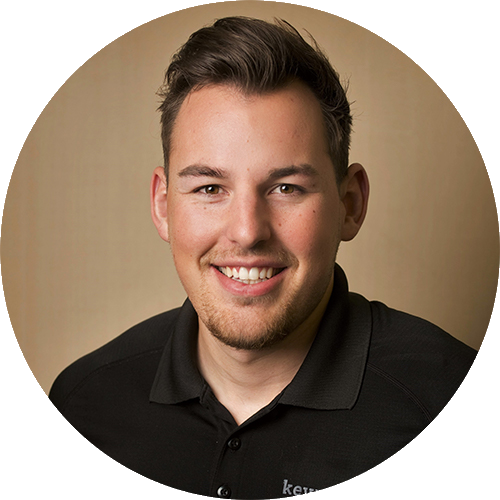 Tom Hippler
I found a love for nutrition combined with proper exercise as a way out of my old, bad habits, and now I get to share that love with my clients, helping them find a way to enjoy foods in a new way.